€ 700 (4* SPA hotels & villas)

Duration: 2 - 9 days Program: Custom program

Arrival\Departure: Thessaloniki or Athens airports
Average Km per day: 100 km
Duration per day: appx. 8 hrs
Price: price per bike rental as for the other tours
Difficulty:
1
\
2
\
3
hjhuiytitytyut
Accommodation
4* SPA hotels & villas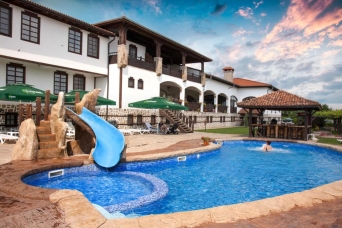 Luxury SPA hotels and autonomous villas, close to hote springs and wine cellars, SPA centers, free WI-FI.
Prices Info
uyuyiuyiuyiuy
Booking
You have to follow a few simple steps to become a particpant in Sport Camps Bulgaria enduro / MTB camp.
Check the starting dates for your preffered camp in the calendar.
Check the availability for the preffered date / period.
If there is availability, please make your reservation sending us an e-mail with filled "Riders information form" (DOC or FORM) and any other information you want to share or questions you have.
1 day after you'll receive an official reply from Sport Camps bulgaria as a confirmation of your reservation as well as all the neccessary documentaton you'll need to finish your booking.
Fill & sign all the dosuments and sent them scanned via e-mail.
Make a dawnpayment of 30% from the camp price/fee and send the payment order via e-mail.
Bank data:
Unicredit Bulbank, Sofia, Bulgaria
IBan: BG 85 UNCR 7000 1520 6213 68
SWIFT CODE: UNCRBGSF
After receiving the documents and the payment we'll send you a final confirmation of your booking.
Anyway, we prefer to have personal contact with our clients via e-mail as well as filling the booking form below. So If you have any qustions, requirements or need of additional information, we'll be happy to contact us directly. In the "contacts" section of the web page you'll find the our details. Feel free to mail or call us.
RESERVATION FORM
The information is strictly confidential and will be used by Sport Camps Bulgaria according to it`s privacy policy (for details please check HERE)